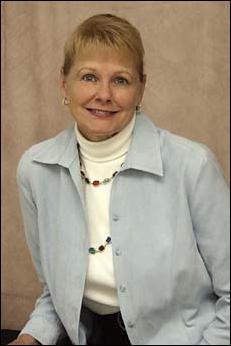 Katrina
Job 37:11-13
Ye, He loads the clouds with moisture: He scatters His lightning cloud, And it is turned around by His guidance, so that they may do whatever He commands them on the face of the world of the earth. Whether as a whip, or for His land, or for mercy, He finds it.
The NIV says: "He brings the clouds to punish men, …"
When the 2005 hurricane "Katrina" was headed straight for New Orleans, it was believed that the eye would make a direct hit on that city. But then, at the last moment, it veered off to the right and hit Biloxi and Gulfport, Mississippi instead.
This hurricane was rated as a "category 5," which put it in the class of "total destruction." But when it hit the coastline, it was down-graded to a strong "category 4" because of the reduction in the wind speed. Nevertheless, the city of New Orleans sustained massive destruction, as well as did other cities and towns.
What was surprising to me was that the "French Quarter" did not receive the "total destruction" that I was expecting. How was it that "Sin City" wasn't totally destroyed or didn't even receive the degree of destruction in the buildings and houses that surrounded it?
While thinking and considering this, God spoke to my heart and said, "This isn't the final destruction to come. This is just a warning, which many heeded. I'm still separating the wheat and the tares."
My thoughts were, "Evidently, there wasn't any wheat there" (French Quarter). But since the first reports, and since the levee broke there has been more destruction.
As I watched the news reports on TV and saw the looting that was happening, I thought, "That is terrible, but not surprising," but I was surprised to see that the looters were even stealing from the people whose homes had been destroyed. Whatever they could find that might be of any use to them they took. I had to turn off the TV at that point. It's people stealing from the poor and destitute, and the Bible is clear about the judgments that are to come on these people (Isa. 3:14; Ezek. 18:12; 22:29).
So, even though the destruction is severe, I have to praise God that what He said He will do, He is doing. Bible prophecy is being fulfilled right before our very eyes.
Isaiah 46:9-11 says:
9. Remember the former things of old: for I am God, and there is none else; I am God, and there is none like me,
10. Declaring the end from the beginning, and from ancient times the things that are not yet done, saying, My counsel shall stand, and I will do all my pleasure:
11. Calling a ravenous bird from the east, the man that executeth my counsel from a far country: yea, I have spoken it, I will also bring it to pass; I have purposed it, I will also do it.
I am reminded of what Billy Graham said, "If God doesn't do what He says He will do, He will have to apologize to Sodom and Gomorrah."
So, what more does the Bible say about this? It says that if the people don't repent, there will come another judgment. It will come sooner and will be even worse. Is this a message to only those states in danger of being hit by a hurricane? Absolutely not! God sent judgments to occur in the areas surrounding His people and His city first in order that those in His city would repent and keep His judgments from coming upon them.
Even so, and even though God will send judgments, i.e. destruction, He always warns us first. In the great destruction that is to come upon Babylon (which has already been partially rebuilt), He says "Leave the city."
That is exactly what we saw this past weekend. God says, "Even though I will send destruction, I will tell you first."
Will the next judgment to come be upon this same area? Probably not! They should have His message by now. Those who refuse to return to Him will be separated with the tares (Matt. 13:30). But there will be another judgment. It may be water, or fire, or sword, or pestilence, but it will come, and we won't have to wait long for it – probably less than a year. (There are many scriptures in Isaiah, Jeremiah, Ezekiel, and the other prophets that tell of the judgments.)
My question is, "What has taken place in Biloxi and Gulfport, in the past, that has brought this judgment upon them? Was it just the gambling casinos? Probably not.
I feel that something much worse has happened, but I don't know the recent history of these areas. I do know this, though. Isaiah 24:1 tells of an earthquake that will be so bad that it will scatter the inhabitants abroad.
Also, Isaiah 24:5 says:
5. The earth also is defiled under the inhabitants thereof; because they have transgressed the laws, changed the ordinance, broken the everlasting covenant.
In my heart I said, "Lord, You said 'changed the ordinance.' (The Hebrew translation says [violate a statute]. There are many ordinances. Is there one, in particular, that this verse speaks of?" He spoke to my heart and said, "It is the ordinance where My laws (Ten Commandments) have been removed from the very places where the laws are to be upheld. It is the places where justice is to occur – the courts! Therefore, when they rejected My laws, they rejected Me!" I am reminded of the scripture that says, "Blessed is the nation whose God is the Lord."
Ezekiel 26:19 says:
19. For thus saith the Lord God; When I shall make thee a desolate city, like the cities that are not inhabited; when I shall bring up the deep upon thee, and great waters shall cover thee;
Again, God will do what He says He will do, and when He is not happy with the way we are living, He has ways of getting our attention. It has happened before, and we are not exempt from His correction.
Too often we hear people say things like, "God loves us, and we don't think that He will destroy us." They are partially correct. God does love us. That's why He corrects us. He is a loving God, and He has great mercy by constantly warning us to change our ways (repent) and return to Him, and He will welcome us with open arms. Then will He say, "These are my people, and I am their God."
Many would ask the question, "Why would God destroy us? We are the most Christian nation on the earth." God's word, the Bible, teaches us that His judgments come upon His own people first. That is so that others will say, "If the living God, who made heaven and earth, would destroy His own people, how much more will He destroy us who do not accept Him?"
The key word is "accepting." Many people believe there is a God. The devils believe and tremble (James 2:19).
19. Thou believest that there is one God; thou doest well: the devils also believe, and tremble.
When God is correcting, He begins in His own house first (Ezek. 9:6). I believe that God has spoken "that He has withdrawn His sword, and that it will not be returned to its sheath until He has accomplished what He has determined" (Ezek. 21:5).
May all of God's people take heed to His warnings before it is too late. If we judge ourselves now, there will be no need for Him to judge us.