---
Thoughts of a Spiritual Nature August 1997
---
By: John Stephens / Bible Teacher
ATP Colleagues in Ministry
---
"Praise His Holy Name, I am right with God because - I believe and Jesus made me right!"
---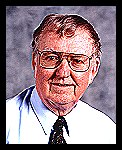 This month we begin to look at applying the Covenant to ourselves and our lives. We looked at the Abrahamic covenant and found that Abraham did NOT join in the covenant ceremony, but was in a deep sleep. He became an "heir" of the covenant by believing God.
Galatians 3:6 just as Abraham "believed God, and it was accounted to him for righteousness." (NKJ)
The covenant was like our will, not a contract. Abraham believed God and received everything God promised in the covenant.
The "new" covenant, (not really new, in that it is how God wanted to relate to mankind from the very beginning,) is also a "will". We become "joint heirs" with Jesus the Anointed One by believing in Him and what God did though Him. Our salvation comes by faith, believing on the Lord Jesus the Anointed One and what He did, BY GRACE, not works.
Romans 10:8-9 But what saith it? The word is nigh thee, even in thy mouth, and in thy heart: that is, the word of faith, which we preach; That if thou shalt confess with thy mouth the Lord Jesus, and shalt believe in thine heart that God hath raised him from the dead, thou shalt be saved. (KJV)
Galatians 4:7 Wherefore thou art no more a servant, but a son; and if a son, then an heir of God through Christ (KJV)
Now when we are saved, we receive all the inheritance. We do not see it materially, because we receive by faith. After salvation, most believers then start relating to God by "working." They read the Bible, they hear the preachers and teachers, they watch Christian TV or listen to Christian radio, and base their relationship with God (Father, Jesus, Holy Spirit) on "working" obedience. They have a set of "to do's" and "not to do's" to base their relationship, plus they judge others using this criteria.
John Sheesby tells a story that I would like to use to illustrate and give you something to remember on how God wants a relationship to be with you and I.
I am originally from Texas, so I will use my background to tell the story of "Old Grouchy."
There was the man, who was the only son of a Texas rancher. The ranch was a small one, about 10 square miles, but had plenty of natural water and grass. The mother and father did everything for their son. He lacked for nothing. Spoiled would be a perfect description. When he went to college, he went to Texas A & M, the agriculture university. There he learned how to be a "modern" rancher. He learned about farming and how to handle money.
When he graduated, his father slowly let him take over the ranch. He was successful. The ranch became both a ranch and a farm operation. He added land, better cattle, and profitable crops.
When he was in his early forties, his father and mother passed away. He had always been taken care of, and now he was alone. He decided he needed to get married and begin looking for a wife. At church there was a young lady who had graduated from the University of Texas as a school teacher of home economics, and had come home to live with her parents and teach school.
He begin to shower her with attention, flowers and candy, eating at the best places, and being the kind of man she had dreamed about. He was good looking, successful, and the most caring man she had ever met. They got married and went on their honeymoon. Life was wonderful.
They came home to his family home and the very first evening back, he handed her a piece of paper. On the paper was the following -
1. I want my first cup of coffee in the morning at exactly 5:30 AM in my bed. It will have two teaspoons of sugar and one ounce of half and half.
2. At 5:45 AM, promptly, turn my shower on, set the temperature to 98.8 degrees.
3. At 6 AM, lay out the clothes I select the night before.
4. At 6:15 AM, I will have two 4 1/2 minute poached eggs, 2 home made biscuits,
2 slices of crisp bacon and one 8 ounce bowl of oatmeal.
"Old Grouchy" was coming out. This is how his mother treated him and it was what he expected. But that was only the beginning. Every evening, he picked out his clothes for the next day (not always from the clean clothes), and every morning, he gave his wife a list of things "to do", including what time meals were to be and what he wanted to eat. Every time they were together, he found something she had done wrong or something she had not done. She always felt guilty.
Her day began at 5 AM, when she would swing her legs over the side of the bed, get up, start the day with her "to do's" and it ended about midnight, when her "tasks" were done. Every day, 7 days a week, 52 weeks a year, her life was spent trying to be what "Old Grouchy" wanted her to be.
Years passed and nothing changed. But one morning, she brought "Old Grouchy" his coffee at 5:30 AM, but he did not move. She would never touch him or try to wake him. She was not sure what he would do. But at 5:45 AM, she started his shower and noticed he was still in bed as she laid out his clothes. At 6:15 AM, breakfast ready, he was not there. She went in and he had not moved a hair. He lay exactly were she had seen him at 5:30
She slowly went over and reached down and touched his arm. It was cold! She reached up and touched his face. "Old Grouchy" was DEAD!
She jumped back, fear raced through her mind, "What would she do now?". But something else broke through her mind, "'Old Grouchy' is dead! I am free! I am free!" She dances around the room, feeling truly free at last.
Then she thinks, I cannot be happy, he is dead. It is a sad time, but the thought, "I am free!" stays with her constantly.
She really does not know what to do. "Old Grouchy" had always taken care of everything. They had not been to church since they had married, but she called the pastor because she did not know what else to do. The church responded and one of the church members, a veterinarian, took on her needs as a special project.
He was in his early forties, never married, and had known "Old Grouchy" and his wife for over fifteen years. He made funeral arrangements, got the will probated and transferred bank accounts, deeds, and stock to her name. As time passed, he did not abandon her, but their relationship grew with each day. They attended church together, went to plays, eat together, and as time passed, they fell in love. He was like "Old Grouchy" when he was courting her. She often wondered what their relationship would be if they married but she was to timid to ask.
They did get married, and went on their honeymoon. It was wonderful. They came home and the first night was like the honeymoon.
The next morning at 5 AM, she sits up in bed, swings her feet over the side, and hears "Where are you going?" She tells him she is getting up to start breakfast. He says "Please, just get back in bed and come over here and let's cuddle. I want you close to me."
The next day at 5 AM, she sits up and he again says "Don't get up, lets spend time together." Her reply is that she wants to serve him, make him happy and make sure his every need is met. He says, "In this marriage, I will take care of all your needs. I want you here by my side."
That's the end of the story, but now let us talk about the Spiritual nature of this story. Every believer has an "Old Grouchy" in their lives. Most can put a name of a person on "Old Grouchy" but that's not right. Let's look at scripture and put the right name on "Old Grouchy."
Galatians 3:1 O foolish Galatians! Who has bewitched you that you should not obey the truth, before whose eyes Jesus Christ was clearly portrayed among you as crucified? (NKJ)
Why did Paul call the Galatians "Foolish?" NOTE: We could change it to each of us and it would say "O foolish John" or "O foolish believers."
Galatians 3:2-6 This only I want to learn from you: Did you receive the Spirit by the works of the law, or by the hearing of faith? Are you so foolish? Having begun in the Spirit, are you now being made perfect by the flesh? Have you suffered so many things in vain-- if indeed it was in vain? Therefore He who supplies the Spirit to you and works miracles among you, does He do it by the works of the law, or by the hearing of faith?--just as Abraham "believed God, and it was accounted to him for righteousness." (NKJ)
Paul's question is, "did we become believers by obeying the law, or rules?"
And the answer is NO! We believed and it was accounted to us for righteousness and salvation.
Then as soon as we are saved, we start relating to God by obeying laws, rules, directions and our guilt feelings. God is saying, "Get back and draw close to Me."
But you complain, the Law isn't dead. It reveals our sins to us. But Paul says God did it even better -
Galatians 2:20 "I have been crucified with Christ; it is no longer I who live, but Christ lives in me; and the life which I now live in the flesh I live by faith in the Son of God, who loved me and gave Himself for me. (NKJ)
The Law did not die, we DID! We are dead to the Law. All our sins have been forgiven. The Law has been made fulfilled in Jesus the Anointed One, and we receive - through Jesus, all that Jesus has done and become! Our "Old Grouchy" is the
Law, church statements, or a preacher or teacher with rules and directions, or our own guilt.
These ("Old Grouchys) are set by men or women to "make" us right with God.
Praise His Holy Name, I am right with God because - I believe and Jesus made me right!
My whole effort is to relate to Him, to let Him be part of my every minute - worshipping, listening, talking, partaking of His marvelous care, and obeying the Holy Spirit (Jesus and Father God, also) as He leads, by His written Word (the Bible) or by rhema, His spoken Word.
Next month, we will walk with Him and learn what that Life can be.
---
John H. Stephens, is a good friend of Evangelist Perkins and this Ministry. John's page will be up-dated on a regular basis, so keep visiting his page. You can respond to his articles via According To Prophecy Ministries email given below. John 's email will be submitted to this page in the near future.
---
John H. Stephens: Secularly educated at the University of Texas and the University of Houston in Phycology, John found the real answer to life's questions and problems was in Jesus the Christ and His Word. Called to the ministry of pastor and teacher in 1973, he served as pastor in the Southern Baptist Convention. Filled with the Holy Spirit, he served as co-pastor of a nondenominational church and began teaching seminars in the Houston area. He has served on the operational staff on Oral Roberts Evangelistic Association and Morris Cerullo World Evangelism. He teaches several seminars, including the "Triumphant Church", "End-time Evangelism" and "Privileges of the Bride of Christ."
---
Your comments and suggestions are welcomed.
Please send your Email to: John Stephens