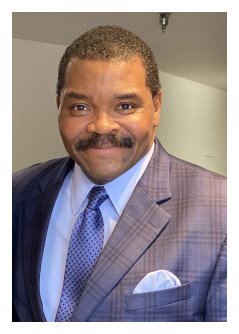 Evangelist Donald Perkins and wife Marie are both Spirit-filled and committed Christians. They reside in beautiful Southern California. Evangelist Perkins is the Founder and President of According To Prophecy Ministries. He has devoted over 39 years to the study and teaching of God s Word with a focus on Bible Prophecy.

Evangelist Donald Perkins has served as an assistant pastor and taught on the subject of Bible Prophecy at several Bible Colleges and Bible Training Centers. He travels extensively as a well respected speaker on Bible Prophecy for conferences, seminars, Bible studies and local churches.

In December of 1997, he caught the attention of U.S. News & World Report periodical and was quoted in their cover story entitled "Prophecy".

Evangelist Perkins is a contributing author, along with fifty-five other Bible Scholars, in The Dictionary of Premillennial Theology produced by Kregel Publishers. He is also a member of the Pre-trib Research Study Group, founded by Dr. Tim LaHaye. He has appeared many times on TBN and God TV with Gods News Behind the News, Daystar, SkyAngel, INSP Networks with Lamb and Lion Ministries, and Inspiration Ministries.

Evangelist Perkins is a content provider and serves on the Board of Directors for the Blueletter Bible Ministries.

Evangelist Perkins, host his weekly TV program Your Future In Bible Prophecy" on Hischannel Network.

His research and studies into God's prophetic Word have taken Evangelist Perkins to the lands of the Bible to gather knowledge from the past and the present to share with God's people.

Evangelist Perkins, publishes a newsletter entitled "The Prophetic Truth!" You can listen to his messages online at "According To Prophecy Ministries Internet Radio". The ministry offers numerous books, CDs and DVDs to aid in your understanding of Bible Prophecy.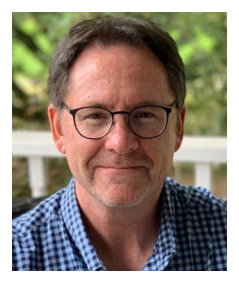 Jeff Kinley Author/Speaker Jeff Kinley is on a lifelong mission to empower people with vintage truth. He is the author of 30 books and served in pastoral ministry (student pastor/senior pastor) for over three decades in churches ranging from small community congregations to mega-church size. For ten years, he founded and pastored VintageNxt, a Christian faith community in the Historic Hillcrest District of Little Rock, AR reaching Generation X.
Now speaking and writing full time, he delivers a unique communication style that connects with this generation, engaging them with vintage biblical truth in a deep, yet practical way. He speaks at conferences and retreats for Churches, youth, young adults, men and parents. He is a graduate of the University of Arkansas (BA) and Dallas Theological Seminary (ThM).
Jeff has been a featured guest on Fox&Friends, The Glenn Beck Show and hundreds of national radio programs, including Dallas Seminary's Chapel and classroom. You can view some of Jeff's interviews, messages and more at http://jeffkinley.com/resources/ Jeff and wife Beverly have been married for 35 years and have 3 sons – Clayton (West Point Graduate, Army Officer), Stuart (Cum Laude Graduate of the University of Arkansas Honors College) and Davis (Recent Business Major Graduate of the University of Central Arkansas).
Some of Jeff's endorsements can be viewed at http://jeffkinley.com/speaking/ His website is jeffkinley.com
Among Jeff's books are:
The End of America? – A Last Day's Call to a Country in Crisis (Harvest House, Fall 2017)
Worship – Simplicity & Intimacy with Jesus (True Potential Publishing, March 2017)
The Coming Apostasy – Exposing the Sabotage of Christianity from Within, Co-authored with Dr. Mark Hitchcock (Tyndale, March, 2017)
Wake the Bride – Facing These Last Days with Your Eyes Wide Open (Harvest House 2015)
Ready to Return – Bringing Back the Church's Lost Generation, written with Ken Ham of Answers in Genesis (Master Books 2015)
Gifted Mind – The Biography or Dr. Raymond Damadian, Inventor of the MRI (Master Books 2015)
Defying Normal – Soaring Above the Status Quo, written with pastor Skip Heitzig (Worthy Publishing 2015)
As It Was in the Days of Noah – Warnings from Bible Prophecy about the Coming Global Storm (Harvest House 2014) This book made the Top 100 Seller's List on Amazon and became the #1 Best Selling Prophecy Book in America.
The Fifth Gospel, life apologetics book written with Bobby Conway (Harvest House 2014)
The Christian Zombie Killers Handbook – Slaying the Living Dead Within (Thomas Nelson 2011)
A Dad-Sized Challenge – Building a Lifechanging Relationship with Your Son (Kregel 2009),
Uncovering the Mysteries of God (Regal 2008)
Losers Club – Lessons from the Least Likely Heroes of the Bible (YS/Zondervan 2006).
I Can Only Imagine – Becoming the Worshipper You Long to Be (Thomas Nelson 2002). Written for Award-Winning group, MercyMe. Through the Eyes of a Champion – The Brandon Burlsworth Story (New Leaf Press) This inspirational story of All-American football player Brandon Burlsworth, has been made into a major motion picture. Entitled "Greater". The book has also been revised and rereleased under the same title. See the movie trailer at http://greaterthemovie.com
Jeff's books have been endorsed by:
Ed Hinson – Founding Dean and Distinguished Professor, Liberty University School of Divinity
Mark Hitchcock – Pastor, Author, Prophecy Expert
Andy Stanley – Pastor and Youth Communicator
Bart Millard – Lead Singer, MercyMe
Chris Tomlin – Worship Leader, Recording Artist
Dawson McAllister – Youth Communicator and Radio Host
Joe White – President of Kanakuk Christian Athletic Camps
Denny Rydberg – President, Young Life
Chuck Klein – National Director, Student Venture, Campus Crusade for Christ
Jason Truby – Recording Artist, P.O.D.
Mark Matlock – National Youth Speaker, Author, President – Youth Specialties.