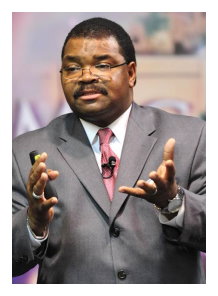 Evangelist Donald Perkins and wife Marie are both Spirit-filled and committed Christians. They reside in beautiful Southern California. Evangelist Perkins is the Founder and President of According To Prophecy Ministries. He has devoted over 33 years to the study and teaching of God's Word with a focus on Bible Prophecy.

Evangelist Donald Perkins has served as an assistant pastor and taught on the subject of Bible Prophecy at several Bible Colleges and Bible Training Centers. He travels extensively as a well respected speaker on Bible Prophecy for conferences, seminars, Bible studies and local churches.

In December of 1997, he caught the attention of U.S. News & World Report periodical and was quoted in their cover story entitled "Prophecy".

Evangelist Perkins is a contributing author, along with fifty-five other Bible Scholars, in "The Dictionary of Premillennial Theology" produced by Kregel Publishers. He is also a member of the Pre-trib Research Study Group, founded by Dr. Tim LaHaye. He has appeared many times on TBN and God TV with Gods News Behind the News, Daystar, SkyAngel, GodTV and INSP Networks with Lamb and Lion Ministries, and Inspiration Ministries.

His research and studies into God's prophetic Word have taken Evangelist Perkins to the lands of the Bible to gather knowledge from the past and the present to share with God's people.

Evangelist Perkins, publishes a newsletter entitled "The Prophetic Truth!" You can listen to his messages online at "According To Prophecy Ministries Internet Radio". The ministry offers numerous books, CDs and DVDs to aid in your understanding of Bible Prophecy.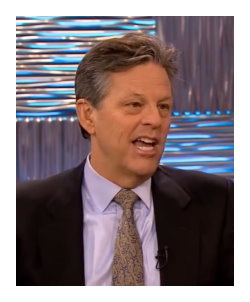 Bill Koenig, is a White House correspondent.
In a career change during the summer of 1996, William began publishing "Koenig's Watch," a weekly summary of important Middle East and world news. He moved the publication online in late 1996, expanding the coverage and becoming "Koenig International News" (watch.org).
In early 1999, William produced the audiotape, "Countdown 2000," discussing ten major events to watch moving into the new century.
His Internet news service, Koenig International News, has readers and e-mail subscribers in all 50 states and 105 countries.
He authored "Eye to Eye - Facing the Consequences of Dividing Israel," which is in its 20th printing.
He moved his news organization to Washington, D.C., in 2001 and became a White House correspondent.
His experience at the White House has provided extraordinary behind-the-scenes experience and insight. He has learned much from the White House visits of world leaders, the daily routines and events of our nation's capital, and some of the most significant news events in our nation's history.
He writes a weekly 15-page news report called "Koenig's Eye View from the White House," that focuses on world news that is biblically relevant and White House news from a Christian perspective.
He and his wife Claudia are frequent travelers to Israel. They have traveled to 32 states and eight countries speaking on the biblical significance of Israel.
He graduated from Arizona State University with a B.S. in Communications.
Bill and Claudia attend McLean Bible Church in McLean, Virginia and live in the Washington, DC area.