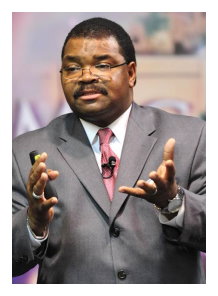 Evangelist Donald Perkins and wife Marie are both Spirit-filled and committed Christians. They reside in beautiful Southern California. Evangelist Perkins is the Founder and President of According To Prophecy Ministries. He has devoted over 32 years to the study and teaching of God's Word with a focus on Bible Prophecy.

Evangelist Donald Perkins has served as an assistant pastor and taught on the subject of Bible Prophecy at several Bible Colleges and Bible Training Centers. He travels extensively as a well respected speaker on Bible Prophecy for conferences, seminars, Bible studies and local churches.

In December of 1997, he caught the attention of U.S. News & World Report periodical and was quoted in their cover story entitled "Prophecy".

Evangelist Perkins is a contributing author, along with fifty-five other Bible Scholars, in "The Dictionary of Premillennial Theology" produced by Kregel Publishers. He is also a member of the Pre-trib Research Study Group, founded by Dr. Tim LaHaye. He has appeared many times on TBN and God TV with Gods News Behind the News, Daystar, SkyAngel, GodTV and INSP Networks with Lamb and Lion Ministries, and Inspiration Ministries.

His research and studies into God's prophetic Word have taken Evangelist Perkins to the lands of the Bible to gather knowledge from the past and the present to share with God's people.

Evangelist Perkins, publishes a newsletter entitled "The Prophetic Truth!" You can listen to his messages online at "According To Prophecy Ministries Internet Radio". The ministry offers numerous books, CDs and DVDs to aid in your understanding of Bible Prophecy.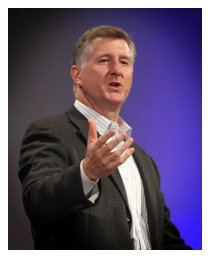 Dr. Mark Hitchcock, earned a ThM and PhD from Dallas Theological Seminary and serves as a senior pastor of Faith Bible Church in Oklahoma. Dr. Hitchcock is a leading Bible prophecy expert, prolific author who has penned over 20 books on the end times. He has appeared on hundreds of radio programs and in print as well as The History Channel, MSNBC, Fox, The Glenn Beck Show, and CNN.
A former attorney, Mark initially worked for the Oklahoma Court of Criminal Appeals. Following a call to full-time ministry, today he serves as senior pastor of Faith Bible Church in Edmond, Oklahoma, just outside of Oklahoma City. He graduated from Dallas Theological Seminary in 1991, where he subsequently earned his doctorate in 2006 and more recently has served as an adjunct faculty member.
Dr. Hitchcock has been a contributing editor for the Left Behind Prophecy Club for many years. His new book The End (Tyndale House Publishers) was released in July 2012. He also released The End of Money in August 2013, published by Harvest House, showing how today's headlines foreshadow a new and vastly different economic future—a one-world economy that is consistent with Bible prophecy in Revelation 13.
Some of his other titles include: The Late Great United States: What Bible Prophecy Reveals about America's Last Days; Armageddon, Oil, and Terror; Iran the Coming Crisis: Radical Islam, Oil and the Nuclear Threat; The Four Horsemen of the Apocalypse; What On Earth is Going On?; Is America in Bible Prophecy?; The Coming Islamic Invasion of Israel; Is the Antichrist Alive Today?; Seven Signs of the End Times; and What Jesus Says About Earth's Final Days.
Dr. Hitchcock maintains an active speaking schedule, appearing frequently at prophecy conferences, seminaries, and churches. He and his wife, Cheryl, live in Edmond, Oklahoma with their two sons Justin and Samuel.