Conference Dates:
August 23,24,25, 2015


Host Pastor:
Dr. George D. McKinney


Conference Location:
St. Stephens Cathedral C.O.G.I.C.
5825 Imperial Avenue
San Diego, CA. 92114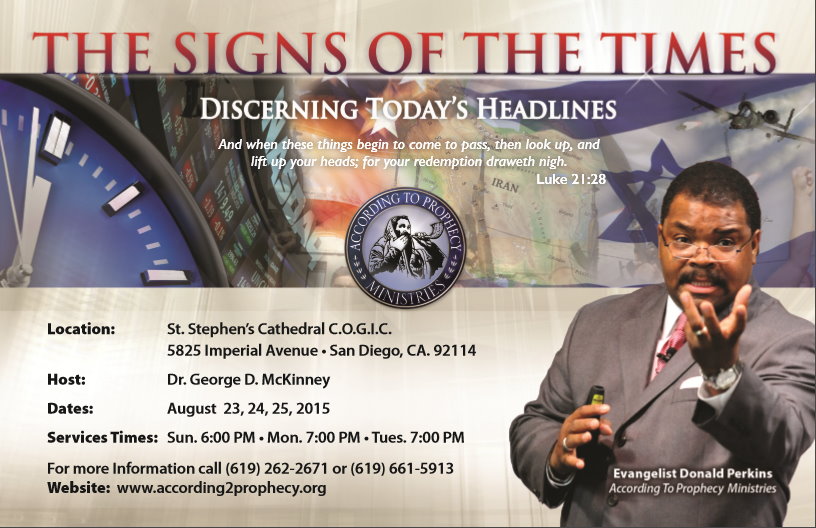 Service Times:
Sunday 6:00 PM
"The End of the World in Bible Prophecy"
Monday 7:00 PM
"The Signs of the Times, How Close are We?"
Tuesday 7:00 PM
"Questions and Answers in Bible Prophecy"

For more Information call:
(619) 262-2671 or (619) 661-5913

Return to According To Prophecy Ministries Schedule