America the Beautiful? / The United States in Bible Prophecy
Dr. Reagan's New Book!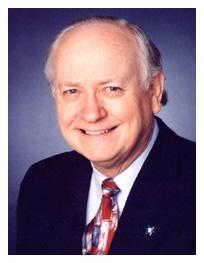 "Where is the United States in Bible Prophecy?" This is the hottest question in Bible Prophecy today. It is being asked not only by Americans, but by people all over the world.
Dr. David Reagan, senior evangelist for Lamb & Lion Ministries, combines his Bible knowledge with his 20 years of experience in teaching international politics to provide some penetrating insights about America in prophecy. In the Process, he surveys what the Bible has to say about all nations in the end times.
Discover the biblical principles that guide how God deals with nations.

Learn what the Bible says about the pattern of international politics that will characterize the end times.

Grasp the central significance of Israel among the nations.

Survey all the Scripture passages that have historically been applied to the United States.

Find out what biblical nation serves as a prophetic symbol of the United States.

Gain new insight into the spiritual meaning of the 9/11 attack against America.

Consider the question of whether or not the United States is destined for destruction.

Discover what the Scriptures say is the only hope for the United States.
This is a down-to-earth, easy-to-read book that will help you understand the biblical relevance of current world trends and events.
Explanining why he wrote this book, Dr. Reagan said, "I wrote the book in response to the fact that every time I held a Bible Propehcy Conference anywhere in the world, the first question asked was always, "Where is the United States in Bible Prophecy?" Elaborating, he added, "It is a logical question. After all, the United States is the world's only super power. The signs of the times point to the fact that we are on the very threshold of the Tribulation, so why does the Bible seem to be silent about the United States? Are we to be suddenly removed from the scene?