Anti Christ / The Coming Global Storm
As powerful forces pull us toward a one-world government, a one-world religion, and an international leader, theories and wild conjectures about the Antichrist abound. Who is he? What will he do? Avoiding speculation, Ed Hindson turns to Scripture to discover the truth about this master deceiver. Along with complelling evidence that every age has an Antichrist ready to take control, you'll discover how you can further Christ's kingdom during this crucial time before Antichrist's rise to power.
Subjects included in this book are:
The Coming World Ruler
The Ultimate Deception
Rise of False Prophets
The Darkness of Our Times
Death of Our Cultures
Religion of the Future
Globalism and the World Economy
Future Political Super-State
War Is Inevitable!
Prophecies of the End Times
How Close Is the End?
Is There Any Hope?
What can we do in the Meantime?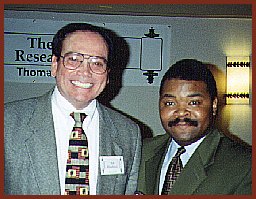 Ed Hindson, D.Phil. is one of America's most dynamic Bible teachers. He serves as the assistant chancellor at Liberty University in Virginia and as the speaker on the King is Coming television show. He is the author of twenty books, including the Gold Medallion award-winning Knowing Jesus Study Bible.